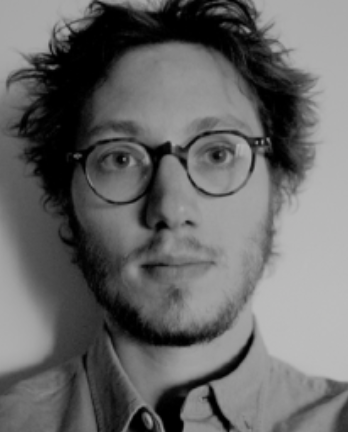 EN
Traveller, vagabond, storyteller - thoughts-writer, Simon Beraud is a multidisciplinary french artist. Formed as a musician, he rapidly moves towards photography and writing. It's his curiosity, his passion and fascination for the human being, and the practice of his tools that make him evolve and that make him want to translate the world he sees into pictures. Then, it's other people's influences that make him evolve. In particular, Matt Stuart, who he met while travelling to Hong Kong, Jens Olof Lasthein, his mentor, and Ivan Pinkava, a friend...
Through daily moments of life, his work questions the relations between the human and his environment.
Mostly, it's his own life motions and experiences that bring him to photograph and document a particular subject.
Using the camera to comprehend and express his own life and positioning, through his images, he shares a view on existence in society and on Earth which may ultimately question in a more universal way the viewer's own perception of reality, aesthetics, relation to life.
He lives and works between Paris and Tel Aviv.
                                                            FR
Baroudeur-vagabond, raconteur de voyages, Simon Beraud est un photographe français.
Musicien de formation, il se tourne très vite vers la photographie. C'est sa curiosité, sa fascination de l'humain ainsi que la pratique de ses outils qui le font évoluer; puis, c'est grâce aux influences que d'autres ont eu sur lui : notamment Matt Stuart, qu'il rencontre au cours un séjour à Hong Kong - Jens Olof Lasthein, son mentor - et Ivan Pinkava, un ami.
Bien qu'il semble traiter de thèmes particuliers (les frontières, l'identité ou l'appartenance au territoire…) c'est d'abord pour mieux comprendre ce qu'il ressent; en ce sens, il utilise l'appareil pour rendre intelligible un rapport au temps et au lieu. Et s'il affirme la subjectivité de son point de vue en tant qu'individu et en tant que photographe, c'est pour exposer de manière humaine, empathique et plus universelle - le spectateur à des questions présentes en chacun(e) finalement, intrinsèques à l'existence humaine en société, sur Terre.
Il vit et travaille entre Paris et Tel Aviv.
2012 - 2016
The Lab, Brussels.
ATOZ, Commissions.
EuroRSCG, Commissions.
2018
Life Framer, Editor's choice: « Heaven Under Our Feet ».
2019
Head on photo festival.
Lucie Foundation.
Life Framer & Ron Haviv, "Urban Stories".
Life Framer Edition V x London.
Open Eye Gallery, Now For The Future - 'Leaving Home'.
2020
In The In Between, 'Départs'.
"Chez Greg", Prague, 'Départs'.
FotoRoomOPEN, foto forum Edition, 'Départs' (X Espace Jorg Brockmann).
2 Bridges Review, 'Départs'.
Head-On photo fest.
Yayaki Hotel, Commission.
2021
Nominee, Fine Art Photography Award.
2022
ComExposium, Commision.
Haklika, Therapy-Gallery, Tel Aviv, G.
Sept&Demi, Commission.
2023
Corridor Elephant (upcoming)
F-Stop, feature